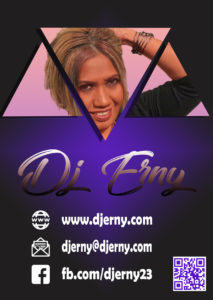 The  tropical paradise of Bali may hold host to beautiful beaches and make the perfect getaway for a island fantasy however this Isle of Gods (Bali) all host something special. Rightfully claiming the title of one of the first few female DJs on this paradise island, Erny has mystified and enthralled clubgoers with her eclectic mix of house, tribal, electro, funky and tech house.
  DJing since the early 2000s, Erny had captured Bali's nightclub scene in Kuta. Not content with being locked into her comfort zone, Erny has spread her musical wings around the world.  Recent years have been kind to this exotic beauty with requests to play from as far afield as Africa, Middle East, Europe and the Americas.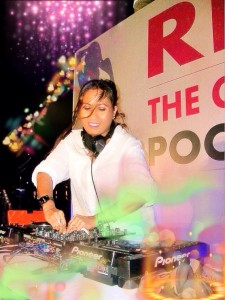 Erny's unique skill-set has all owed her to keep guests at the club for hours-on-end through an energizing set of the best club music. The energy Erny radiates, plus her ability to read the guest's mood and desires, combine to keep the dance floor bursting at the seams. Erny has brought her talents to a wide spectrum of communities … from the emerging markets of Myanmar and Cambodia to the thriving night scene in France, Hong Kong, Vietnam, Thailand and the USA.  She was the first DJ behind the decks at Maccaroni Club and ViAiPi in Bali, and the first female DJ at Pyramid Mega Club (Cambodia), S Nightclub (Michigan USA) and others.
~~~~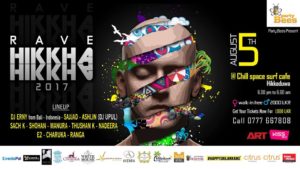 DJ ERNY at RAVE HIKKHA HIKKHA   —   5 August 2017
VENUE: Chill Space Surf Cafe, Hikkaduwa, Sri Lanka
EVENT LINK: https://www.facebook.com/events/1880192238921941/
~~~~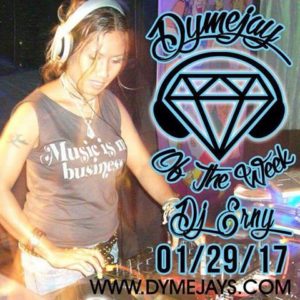 DYMEJAY OF THE WEEK, 29 January 2017
http://dymejays.com/artist/dj-erny/
~~~~